Fri, 16 September 2022 at 5:53 pm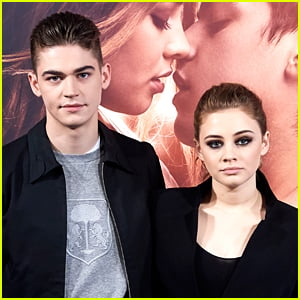 Hero Fiennes Tiffin is speaking out about dating rumors with After co-star Josephine Langford.
The two co-stars of course play Hardin and Tessa in the four film franchise, the main couple of the series.
In a new interview, Hero opened up about him and Josephine being shipped together in real life.
Keep reading inside to see what he said…
"It's interesting because part of me says, 'I get it,' but part of me says — when you speak to some fans who completely understand from my point of view, they validate why some people's assumptions are a little bit, maybe immature and jumping the gun. But then again, I get it. I get why you'd see people in a film and, kind of, want them to be together," Hero told J-14. "When people are young, they care so much. It's good that they care. … I understand it, is probably the best way to put it."
He adds that he appreciates those who "see it for what it is and see beyond the screen," and there are fans who "understand to respect your personal life and your private life and to not think things aren't true or are true."
"Then again, bottom line is, I understand it," the actor told the site. "You know, I get it."
"I feel like everyone, Anna Todd and everyone, was so aware that when you do a movie like this, there is speculation on that kind of thing," Hero said. "I'm, kind of, trying to play that game of, being respectful to that but also respectful to my own personal private life, and hope that that fans are to — 99 percent of the time they are."
If you missed it, see what Hero said on what his favorite thing about working with Josephine is.
Like Just Jared Jr. on FB