Tue, 04 October 2022 at 5:31 pm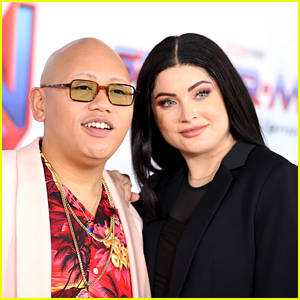 Jacob Batalon is revealing his girlfriend Brooke Reina knew the big Spider-Man secret all along!
While appearing on The Tonight Show Starring Jimmy Fallon to promote his upcoming TV series Reginald the Vampire, he dished on who she was actually on set while they were filming.
Find out what he shared inside…
"This is actually really funny. But my girlfriend, I had brought her on to, like, visit work once, and it was, like, inadvertently during, like, when Tobey [Maguire] and Andrew [Garfield] first came," Jacob told Jimmy Fallon. "And I had introduced her to Tobey, and she was like, 'Wait. Why is this Spider-Man, like, on your 'Spider-Man'?' And I was like, 'Well, babe, it's, like, a really big secret, so many don't say nothing.'"
"She was like – like, she's not a big fan, but she obviously loves Spider-Man. But, I think that she was going to tell her dad just, like, out of nowhere, and I had to stop her," he added. "But, like, you know, her dad wasn't going to say anything. I just feel like she's not really used to this world, obviously."
"Yeah, so, she sat on it for a year and a half. She knew the secret everyone wanted to know. Shout out to her."
If you missed it, Jacob also has two more new movies coming out, in addition to his TV series – Horrorscope and Shortcomings!
Like Just Jared Jr. on FB