Wed, 02 November 2022 at 4:54 pm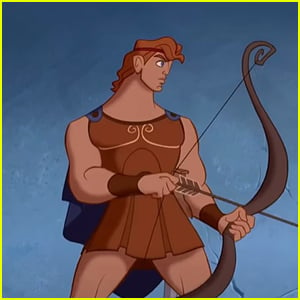 The upcoming live action Hercules movie is still in the early stages, but fans are learning a little more about what to expect.
Producers Joe and Anthony Russo are opening up about their new adaptation, which may look quite different from Disney's original animated feature.
If you didn't know, live action Aladdin director Guy Ritchie is set to direct Hercules, and he's currently working on his version of the script, which was originally done by David Callaham.
Click inside to read more…
In a recent interview, the Russo brothers shared that the new live action version will be "a little bit more experimental in tone, a little bit more experimental in execution."
"I think they're excited to see what we can all bring to it in a way that isn't just a reinterpretation of the animated film," Joe Russo said.
Don't worry though, the live action Hercules will still be a musical, but they may be taking a different approach to that.
"There are questions about how you translate it as a musical," says Russo. "Audiences today have been trained by TikTok, right? What is their expectation of what that musical looks like and feels like? That can be a lot of fun and help us push the boundaries a little bit on how you execute a modern musical."
Many fans have taken to social media to share their thoughts on this news.
"A Hercules live action tiktok inspired musical…Hollywood just bored at this point," one Twitter user wrote.
"i can already see they're gonna depict Hercules' rise to fame as an analogy for TikTok celebrity. and we thought Pinocchio as an 'influencer' was bad," another said.
While many complained, Canada's Drag Race star Eve 6000 offered another point of view.
"People will hate but this is exactly right for Hercules. The original movie was FULL of topical references and cultural commentary on millennial America," she wrote.
Like Just Jared Jr. on FB