Wed, 09 November 2022 at 8:13 pm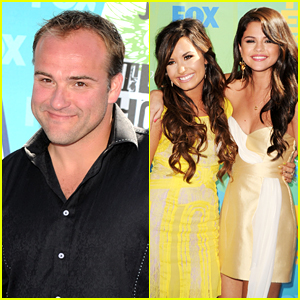 Wizards of Waverly Place's David DeLuise has gone viral this week for something he previously claimed about the Camp Rock role of Mitchie Torres.
Demi Lovato of course rose to prominence on the Disney Channel after starring in the lead role of the DCOM, where she crushed it as Mitchie, but her BFF and former Barney co-star Selena Gomez almost could have portrayed her.
Disney super fans will know that Selena was offered the role and turned it down, but her WOWP dad is saying why she really turned it down.
See more inside…
In a recently resurfaced 2020 interview with Wildchat Sports, David shared that his TV daughter turned down the role so that Demi could have it.
"I've never really said this story, but they offered Camp Rock to Selena, and she knew that if she passed on it, it was a Disney movie about a kid going to, you know, a summer thing where they were singing and stuff, and Selena knew that if she had passed on it, that Demi would get the part," he said. "So she passed on it, which was very nice of her to do, and they were friends. They were on the show Barney together."
Many fans online came to Demi's defense, reiterating that she did in fact audition, deserved to get the role and that it wasn't just handed to her because Selena didn't accept.
Of course, Selena's WOWP mom, Maria Canals Barrera, also played Demi's mom in Camp Rock!
Selena and Demi also later starred together in the DCOM Princess Protection Program, for which they recorded the duet "One and the Same."
If you didn't know, this Broadway star also auditioned for the role of Mitchie Torres, and this other actress was almost cast as her!
These are the 10 best Disney Channel Original Movies (DCOM) according to viewers…
Like Just Jared Jr. on FB