Fri, 18 November 2022 at 3:52 pm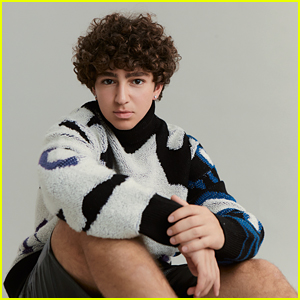 Nour Assaf is opening up about revealing some things you may not have known about him!
The young actor currently stars in the third season of the Apple TV+ series Ghostwriter, where he portrays Samir.
From Sesame Workshop, the series picks up when a ghost haunts a neighborhood bookstore and starts releasing fictional characters into the real world, a group of friends work to solve an exciting mystery surrounding the ghost's unfinished business. Watch the trailer here!
We recently spoke with Nour and found out 10 Fun Facts about him.
Find out what he shared inside…
Check out what he revealed to us below…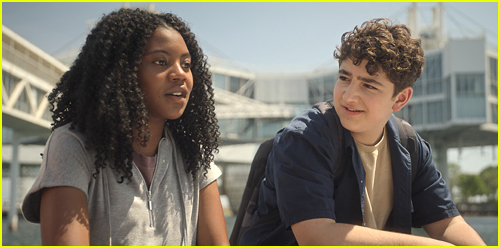 Nour Assaf – 10 Fun Facts
1. When I got the call that I booked the role of "Samir" on Ghostwriter, I realized that the character had an Arabic accent, and about a few weeks prior to filming season 3 of Ghostwriter, I challenged myself to put on Samir's accent in my daily life until I perfected it.
2. The first acting job I ever booked was for a music video where I had to "make it rain" with fake money which I believed was real for how young I was. (I ended up secretly asking the director if I could keep some of the money, even after my mom told me not to.)
3. My hometown is beautiful Beirut, Lebanon. Home to the best food in the WORLD! (in my opinion) (which is always right)
4. Since I was young, I've been moving around the world from Lebanon to France to Turkey and finally America!
5. My prized collection of Funko Pop figures of my favorite actors and actresses and their TV characters lies on the top shelf in my room.
6. There was a time when I landed a horror movie gig and the make-up & wardrobe took hours to prepare my costume and painted my face to look as zombie-like as possible just for them to cancel the shoot! (check out the look on my Instagram)
7. I am THE BIGGEST basketball fanatic and Lakers fan you know. Basketball is my passion, after acting.
8. My favorite ice cream flavor and comfort food has to be rocky road ice cream. I really don't know why it's hated on so much, what's there to hate in rocky road?!
9. I am a HUGE sneaker-head. If you need to know anything about sneakers and designer shoes, I'm your guy.
10. R&B music is the best music genre there is. Remember what I said about my opinion? (It's always right) Music is my escape and safe place. It helps me focus and relax. If I could listen to music 24/7, trust me I would!
All episodes of Ghostwriter season three are now streaming on Apple TV+!
In case you missed it, get to know 10 Fun Facts about Nour's co-stars – Daire McLeod and Princess Mapp.
Like Just Jared Jr. on FB