Wed, 23 November 2022 at 7:33 pm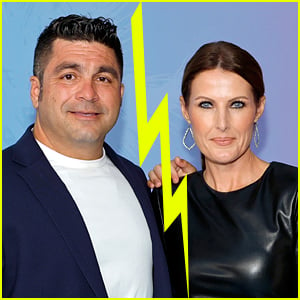 Monty Lopez is confirming his divorce from Sheri Easterling was finalized a couple of months ago.
The father of Addison Rae opened up about their separation, which he also claims was over two years ago.
If you recall, over the summer, he was accused of having a five-month long affair with a 25-year-old woman.
Click inside to read more…
Sheri then had a brief romance with Yung Gravy from August to October, after bringing her to the VMAs.
In a new interview with Page Six, Monty said their divorce finalized a couple months ago.
"Our divorce is finalized. What I can do from here on out, I can move forward," he said. "In Louisiana, it's real easy, it's a lot different. You have to figure, we've been separated for over two years now."
He added, "When you go in front of the court system over here and you say, 'Hey, we've been separated for over two years, we've been living apart for a year and and a half,' we've done our due diligence."
"There's nothing else that needs to be done," Monty said. "We go in front of a judge, I sign it, she signs and then we're on to the next step."
Monty also says that they initially kept their separation quiet to protect the public's 'concept' of their famous family."
He adds that he met Renee Ash, the woman in the alleged affair, more than a year into the separation. They split during the summer but they rekindled their relationship earlier this month.
In addition to Addison, Monty and Sheri are also parents to Enzo and Lucas.
Like Just Jared Jr. on FB