Mon, 28 November 2022 at 5:07 pm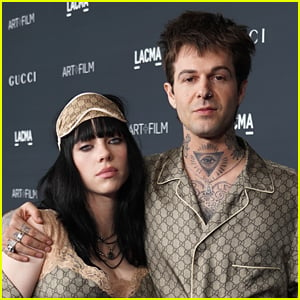 Billie Eilish is opening up about the past year she's had in a new interview with Vanity Fair!
The 20-year-old singer took part in the same interview for the sixth year in a row, and the full video was just released on Monday (November 28).
In this year's video, she updated what's gone on in her life, including being in a new relationship and starting to work on new music!
Watch the video and see what she shared inside…
When talking about if she has a boyfriend, she gushed over her current boyfriend Jesse Rutherford, who she made her red carpet debut with earlier this month.
"It's really cool, and I'm really excited, and I'm really happy about it," Billie said. "I managed to get my way to a point in my life where I not only was known by a person that I thought was the hottest f–king f–ker alive, but pulled his a–! Are you kidding me? Can we just [get a] round of applause for me? Jesse Rutherford, everyone!"
"I pulled his a–. All me. I did that sh-t. I locked that motherf–ker down," she continued.
When asked what makes her happy in a relationship, she said, "My love language is physical touch… And other than that, just freedom. I don't want to be controlled. I want to be trusted, and I want to be able to have space…"
"Equal admiration is really important. I just am really inspired by this person, and, you know, he's inspired by me. It's really cool," she adds.
Billie also teased that she's working on new music!
"We're starting to make music again. We just started the process of making an album, which is really exciting," she shared in the interview, which took place back in October.
At the time the interview was recorded, she mentioned that she was only working on one song at the moment. We can't wait to hear Billie's new music!
Like Just Jared Jr. on FB