Thu, 12 January 2023 at 5:49 pm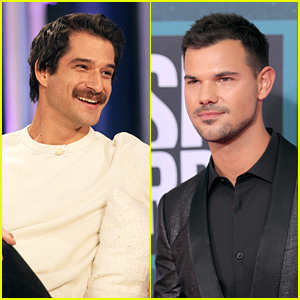 Before there was Teen Wolf, Tyler Posey was almost another werewolf…
The 31-year-old Teen Wolf: The Movie star went on The Kelly Clarkson Show to chat up the upcoming Paramount+ movie and revealed he was up for Jacob in Twilight!
If you recall, Twilight was released in 2008, while Teen Wolf premiered nearly three years later in 2011.
Check out what he said inside…
When host Kelly Clarkson said, "I heard you almost played another wolf, right?"
Tyler responded, "I did, yeah. I was up against Taylor Lautner, it was between he and I for Jacob in Twilight."
"It would've been huge, but I was really young. I was like 16. I wasn't ready for that type of attention that he got," he continued. "You know, so I had to wait a couple more years, and then…"
"He got a lot [of attention] at that age, and I commend him for it, but I don't know if I was fully ready for it, which I owe the me not getting it, you know?"
Taylor is actually a year younger than Tyler, and had just turned 16 when he filmed the first Twilight movie.
If you didn't know, MTV actually was originally working on a Twilight movie script which would've looked very different than what it was. Find out more here!
Recently, another actor also revealed that he was up for a role in Teen Wolf…
Like Just Jared Jr. on FB