Thu, 12 January 2023 at 1:30 pm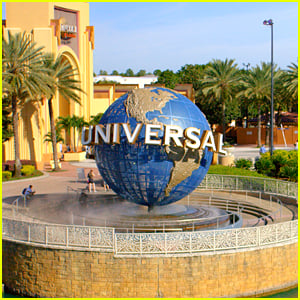 Universal Studios is expanding outside of Los Angeles and Orlando!
While there are currently two very popular theme parks in those locales, they are working on two more parks and experiences in Texas and Las Vegas.
Announced this week, a new family-friendly park is slated to open in Frisco, Texas, while a permanent horror experience (akin to Halloween Horror Nights) will head to Las Vegas.
Find out more inside…
Keep reading below to get all the details revealed so far, including first look concept art…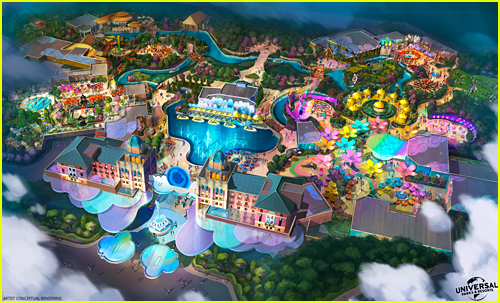 The new Texas park is lauded as a "one-of-a-kind theme park, unlike any other in the world," and will be geared towards families with young children.
Above, you can see concept art, where they park is set in a lush green landscape, featuring immersive themed lands, sure to catch the attention of even the youngest park goers.
Universal Parks & Resorts has acquired 97 acres of land for the proposed park, with plans for a themed hotel and room for expansion, and will have a completely different look, feel and scale than any other Universal park.
"We are excited about the opportunity to partner with the city of Frisco and Mayor Cheney as we work to bring this innovative, new concept to life designed specifically for a younger generation of Universal fans," Page Thompson, President, New Ventures, Universal Parks & Resorts, shared in a statement. "We think North Texas is the perfect place to launch this unique park for families given its growing popularity within this part of the country."
"Frisco is one of the fastest growing cities in the U.S. and has been recognized as a great place to plant professional roots and raise a family," Frisco Mayor Jeff Cheney said. "This new Universal concept will continue to enhance our tax base, expand employment opportunities and bring even more fun to Frisco benefiting our residents, businesses, and visitors."
Over in Las Vegas, Universal Parks & Resorts will be bringing a brand new, permanent horror experience to Sin City, with the concept bringing Universal's vast library of horror classics and current tales to life.
There will be "a variety of unique, immersive, fantastic horror-centric experiences that surround high energy food and beverage spaces by day turned haunting bars and eateries by night, the new concept marks the first time Universal has created a permanent horror experience beyond its theme parks. It will deliver on the thrills and frights its horror fans have come to love and excite anyone looking for a new level of experiential entertainment."
There will also be a "continuously updated experience, must see seasonal events, and one-of-a-kind merchandise."
"Universal is known for our ability to deliver original, highly-themed and terrifying horror entertainment experiences for millions of fans every year," Page shared about the new experience. "We are excited to give our global fanbase yet another way to get scared and have fun with fear in the heart of Las Vegas, the perfect place for this type of unique concept."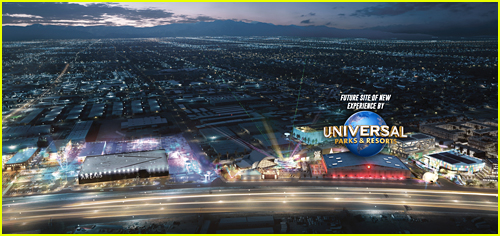 The new horror experience will be part of a 20-acre expansion of the immersive AREA15 district in Las Vegas, with the Universal experience occupying 110,000 square feet of space.
"AREA15 curates a constellation of best-in-class experiences. Universal's never-been-done-before concept will be a perfect fit because our guests know they can expect fresh, exciting entertainment at AREA15," Winston Fisher, Chief Executive Officer, AREA15, shared in a statement. "We are enormously gratified to have an extraordinary company like Universal as our partner as we embark on the next phase of growth for AREA15." 
"Las Vegas is an entertainment destination unlike any other – and we are thrilled to welcome Universal to our city," City of Las Vegas Mayor Carolyn Goodman added. "The Universal experience will bring exactly the kind of high-quality, exciting entertainment our city, our visitors and our residents want." 
Stay tuned for more info on Universal Studios' upcoming new experiences!
RELATED:
Like Just Jared Jr. on FB