Sat, 14 January 2023 at 9:16 pm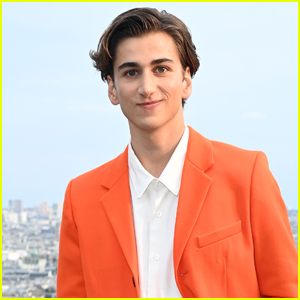 Sebastian Croft made it very clear where he stands on JK Rowling's anti-trans comments after it was announced that he was cast in the Harry Potter game Hogwarts Legacy.
The 21-year-old Heartstopper actor made waves earlier this week after it was revealed that he would be involved in the game after showing support for the queer community and playing such a prominent role in the beloved Netflix series.
He issued a statement to address the situation and explain when he was even cast in the role.
"I was cast in this project over 3 years ago, back when all Harry Potter was to me, was the magical world I grew up with. This was long before I was aware of JK Rowling's views. I believe whole heartedly that trans women are women and trans men are men," Sebastian wrote on Twitter on Saturday (January 14).
"I know far more now than I did 3 years ago, and hope to learn far more in the next 3. I'm really sorry to anyone hurt by this announcement," he continued.
Sebastian signed off, "There is no LGB without the T ❤️"
Have you seen the new Heartstopper deleted scene yet?!
Read Sebastian Croft's tweets on the topic below…
I was cast in this project over 3 years ago, back when all Harry Potter was to me, was the magical world I grew up with. This was long before I was aware of JK Rowling's views.
I believe whole heartedly that trans women are women and trans men are men. https://t.co/QTAMClZDda

— Sebastian Croft (@SebastianCroft) January 14, 2023
I know far more now than I did 3 years ago, and hope to learn far more in the next 3. I'm really sorry to anyone hurt by this announcement.
There is no LGB without the T ❤️

— Sebastian Croft (@SebastianCroft) January 14, 2023
Like Just Jared Jr. on FB