Fri, 27 January 2023 at 4:16 pm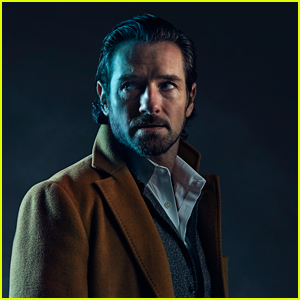 Ian Bohen is opening up about what he thinks the future of Teen Wolf would be like.
The actor reprised his role of Peter Hale in the recently released Teen Wolf: The Movie.
Now that it's finally out, he shared in a new interview that he thinks this isn't the end for our friends in Beacon Hills.
See what he said inside…
"There has been talk of (a) subsequent season seven… I know that it has been discussed. There's a lot of moving parts to make that happen," he said on Audacy's NewsRadio 1080 KRLD. "It's somewhat easier to get everyone together for the length of filming for a movie. So I know everybody's very interested in that. It's also hard to get it written and produced and just get it done logistically. I want that."
Ian continued, "I will say I would be surprised if we don't do anything more. But, I have no reassurances or guarantees. But I feel pretty confident that after the fan reaction from this film, there will be a fire lit under everyone so that they'll work a little more quicker to get it done."
With that, he teased, "At the end of this, people are gonna want to know, 'what's next?'… With any luck, we'll be able to show the fans that later on."
During the interview, Ian shared that he was just "ecstatic" to return and that it was "a dream come true." "We're hoping that we can make many more."
If you missed it, one of his co-stars also recently opened up about wanting to make more Teen Wolf movies.
Like Just Jared Jr. on FB