Mon, 20 February 2023 at 6:52 pm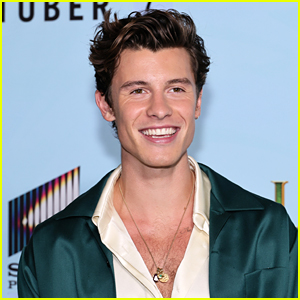 Shawn Mendes gets candid in a new interview!
The 24-year-old musician opened up about his mental health, shaving his head and even teased new music that he's working on with WSJ. Magazine's "My Monday Morning" series.
In his interview, Shawn shared that prioritizing his mental health over the last year has "been the most eye-opening and growing and beautiful and just healing process of my life."
Find out more inside…
"The process was very difficult," he added about canceling his tour to focus on his mental health. "A lot of doing therapy, a lot of trying to understand how I was feeling and what was making me feel that way. And then doing the work to help myself and heal. And also leaning on people in my life to help a little bit."
"I'm also really grateful for all the people that were so accepting and loving and kind and understanding. And it just really made me see how culture is really starting to get to a place where mental health is really becoming a priority," he continued.
Last July, he canceled the tour and has relatively remained out of spotlight, aside from starring in the movie Lyle, Lyle, Crocodile, for which he also wrote and performed new, original music for.
Now, he's ready to get back into it, and is working on his own new music.
"I'm at the point where I'm like, 'OK, I'm ready to start making some songs,' which is exciting," he said.
Then, at the start of 2023, the "Treat You Better" crooner was spotted out for coffee with a freshly shaved head, shocking fans who loved his gorgeous locks.
"I think everyone should know what they look like with a shaved head. I also was just feeling this urge to just shake myself up a little bit," Shawn expressed.
For more from Shawn, head to WSJ.com!
Shawn's hair is growing out little by little. Check out the latest photos of the star!
Like Just Jared Jr. on FB