Wed, 15 March 2023 at 3:59 pm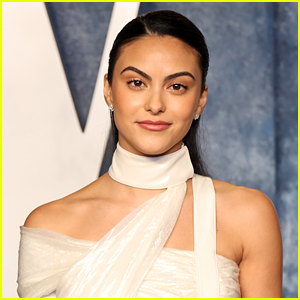 Camila Mendes is opening up about Riverdale coming to an end in a new interview.
The 28-year-old actress has been playing Veronica Lodge on the The CW series for the past seven years.
Now, the show will air it's final episode later this year after seven seasons on the network.
Recently, Camila dished on the bittersweet feeling of it ending, and the prop that she wants to snag from the set.
Find out what she shared…
"It's such a bittersweet feeling," she told InStyle. "It's the end of an era, and it's going to be so weird not having the show as an anchor in my life, because it has been for basically my entire twenties. But simultaneously, I'm so excited for this next chapter."
She has previously that she has a portrait from set in her bathroom, but there's another that she's hoping to get when the show is over.
"One of the props people gave me a gift," Camila said. "There's a portrait that hangs above Hiram Lodge's office that's of Veronica, cross-legged with her hands on her knees. It's very regal and I have it above my guest bathroom toilet currently. And I intend on stealing a different artwork that's of Veronica walking through lions. Once the show's over, I'm going to ask them to give me that. I also want that in the bathroom. I just want people to be peeing and then looking up at me staring at them."
The final season of Riverdale premieres in exactly two weeks on Wednesday, March 29th. Check out the trailer here!
Like Just Jared Jr. on FB