Wed, 10 February 2016 at 10:00 am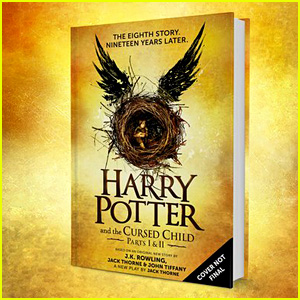 The London Harry Potter stage play, Harry Potter and the Cursed Child Parts I & II, is set to be published as a book as well!
The book will arrive in the form of an "early rehearsal script" of the upcoming West End show, and will be available to purchase on July 31, 2016.
The play was conceived by J.K. Rowling, Jack Thorne, and John Tiffany. Jack wrote the play, which is set to debut in London this summer. So, while it's not a true Harry Potter book, we'll still be brought back into that world!
The play picks up 19 years after the epilogue from "Harry Potter and the Deathly Hallows." Harry is now an overworked Ministry of Magic employee, while his son Albus struggles with his family legacy.
Like Just Jared Jr. on FB