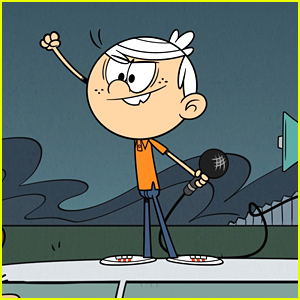 The Loud House will be airing a special new, musical episode THIS Friday (July 1)!
Nickelodeon's hit animated series' new episode, "Save the Royal Woods!," sees Royal Woods in danger of being flooded to make room for a sixth Great Lake, bringing the town together to prove that they're worth saving.
It will feature four original songs, with Christine Baranski and Yvette Nicole Brown joining the cast as Joyce Crandall (Baranski), the perky and often clueless Under Secretary of Water Leisure for the state of Michigan, and Mayor Davis (Brown), a quirky and fun working mom who loves her trademark pantsuit.
In celebration of the new episode, we got to know 10 Fun Facts about the star of the show, Bentley Griffin, who voices Lincoln Loud!
See what he revealed inside… More Here »