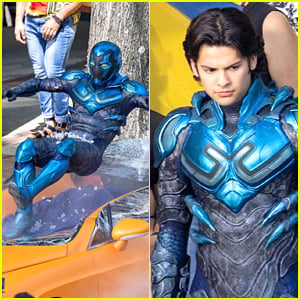 Xolo Maridueña was seen on the set of his upcoming Blue Beetle movie for the first time on Wednesday (May 25) in Atlanta, Ga.
The 20-year-old Cobra Kai actor is taking on the title role in the DC Comics movie, and he was photographed in his full costume!
Xolo was even seen appearing to fall onto the top of a cab.
Back in March, the actor said that he hadn't yet tried on the suit.
Click inside to read more… More Here »