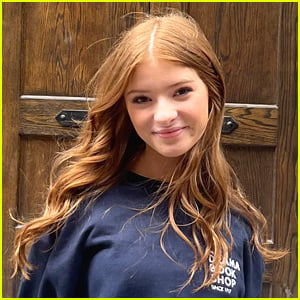 Madilyn Kellam is opening up about herself!
The teen actress can currently be seen as Andy's older sister Laurel in the Disney holiday heist movie The Naughty Nine.
Laurel is a skilled gymnast seeking to regain her confidence.
In the movie, a clever crew of enterprising kids plot an elaborate heist in Santa's Village at the North Pole to get the presents they feel they deserve. Along the way, the group comes to realize that the very best way off the naughty list is to redirect their unique talents for good ― instead of mischief.
Now that the movie is out, and the SAG-AFTRA strike has come to an end, we caught up with Madilyn and got to know 10 Fun Facts about her!
Keep reading to learn more… More Here »