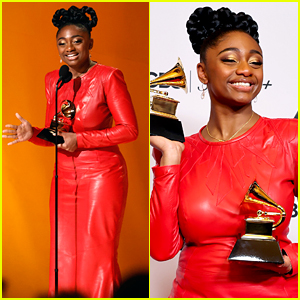 Samara Joy picked up a surprising win for Best New Artist at the 2023 Grammys on Sunday night (February 5) at the Crypto.com Arena in Los Angeles.
The 23-year-old jazz singer had some competition from some well known and fan-favorite artists in the category, including Måneskin, Anitta, Latto and Omar Apollo, among others.
"I've been singing all my life… Thank you so much for this honor, thank you to everyone who has listened to me and supported me," she said during her acceptance speech. "To be here because of who I am…to be here by just being myself, by just being who I was born as, I'm so thankful."
The singer also won the Best Jazz Album for Linger Awhile earlier in the night at the pre-show, where she also performed her song "Can't Get Out Of This Mood."
On the Grammys red carpet, she revealed where she plans to put her first Grammys!
Find out what she said inside… More Here »