Thu, 09 February 2017 at 12:22 pm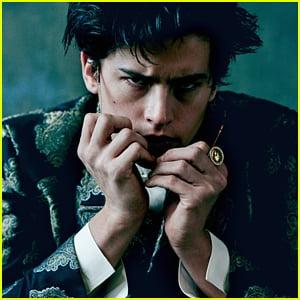 Cole Sprouse's new feature in L'Uomo Vogue is one that we love to look at and read even more.
The Riverdale star opens up about his love of photography and how it helps him through life, and also about why he returned to acting in his new CW show.
"There's narratives within the show that are going to really resonate with a younger audience but also with families," he explains.
"I'm a believer that we should support various forms of representation because they clearly resonate with unheard groups of people, and for such a huge project like Riverdale this kind of representation is fundamentally important."
Cole adds about the tone of the first season: "The way this first seasons is shaping up is that this is not going to be a narrative that's touched upon, which I don't really mind you know: I think there's really potential and room for that narrative in the future."
"I would love, love, love that representation to be more at the forefront."
Stay tuned for a sneak peek at tonight's all new Riverdale ep!
Like Just Jared Jr. on FB