Thu, 30 March 2017 at 6:13 pm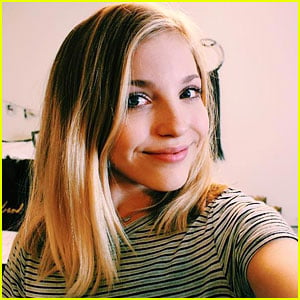 One dancer you won't be seeing on the new season of Dance Moms is Brynn Rumfallo.
The young dancer and her mom Ashlee Allen have decided to leave the show behind, just as Cheryl Burke was announced as the new choreographer.
However, that has nothing to do with their reasons to leave the Lifetime reality show.
According to TMZ, Ashlee's issues are with the recent dance number the company performed at the Fierce National Dance Competition on last weekend.
"I have decided to leave Dance Moms because there were some events that took place over the last week, which included portraying young girls in a manner that I would never want my daughter portrayed in," she shared.
She adds, "I was absolutely appalled at anybody feeling that this was an appropriate way to portray 14 and 15-year-old girls."
Ashlee also says that she met with the producers about her concerns, but was brushed off.
"The last straw for me absolutely was when I expressed my concern with my 13-year-old daughter being on a television show that was portraying young women that way, and I was blown off, I was brushed off, and told 'Well, this would be OK in Europe.'"
WHAT DO YOU THINK about Brynn leaving the show?
Like Just Jared Jr. on FB