Tue, 09 May 2017 at 12:30 pm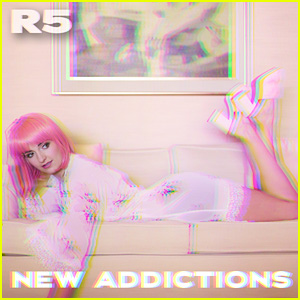 R5's brand new EP, New Addictions is out in less than five days now, and JJJ fans are getting more anxious to hear the new music.
JJJ exclusively spoke with writer/producers Ross and Rocky Lynch about probably the most suggestive of all the tracks on their EP, "Red Velvet".
"This is the most sensual song on the EP," Ross told JJJ without questions. "Very suggestive."
"That song came about actually during our holiday in Colorado. We always like to go back home for the holidays in the mountains and we play hockey there, only this past winter, the lake didn't freeze over, so we were actually stuck in the house. The house had a piano and I had just started to play this riff and it turned into 'Red Velvet'," he adds. "Most of the song that you hear on the EP, is a voice memo that I created off a one take where Rocky and I were just jamming."
Rocky adds about the making of the track, "With that song, Ross just recorded just a little piano and vocal in just one take and then one night, was just feeling myself (laughs) and ended up going in our house studio around 10 at night and put his little voice memo up and produced the entire song for the whole night. Before I knew it, it was actually like six in the morning after all that."
"Something happens when you just get in this zone when writing or creating and just everything just feels so good," he added. "[The result] was exactly what I wanted and it was awesome."
Ross also gave a tip to fans when listening to it — turn it all the way up.
"When you listen to this song, when you close your eyes and turn it up really loud and it's just a 'feel' song."
Stay tuned for more stories behind the songs of R5's new EP, New Addictions.
Like Just Jared Jr. on FB