Fri, 16 June 2017 at 3:02 pm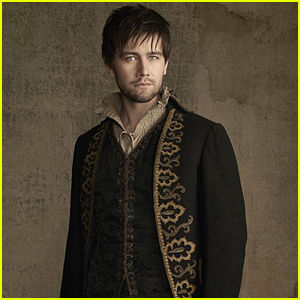 Torrance Coombs left Reign back in season three, but let's be real here — Bash is always the character you wanted and needed to make a triumphant return.
In fact, we're still hoping for that, even if it is the series finale tonight.
JJJ reached out to Torrance for one final goodbye, and he did not disappoint!
Torrance shared an amazing, mini-essay, just for JJJ Reign fans, and yes, we are crying. No shame.
Read it all below:
"Reign holds a very special place in my heart for a number of reasons. I didn't know back in 2013 that these strangers I met, jet lagged in Ireland, would one day become my family. Even though I left the show before the 4th season, we're all still in touch and many even attended my wedding.
The truth is, we all thought the show was a bit weird. The mixture of history and fantasy, period and modern. We didn't know as we were making it how it would all come together, or if anybody would want to watch it enough for it to get picked up.
But here we are four seasons later, and we're all very sad to say goodbye. Which brings me to the other special thing about this show: the fans. I've worked on many shows now, and I've never come across such a passionate, kind, funny, insane group of people. You propelled us to a People's Choice Award win. You taught me all kinds of fun Brazilian slang. And you've greeted me warmly as I've traveled to countries all around the world. I can't tell you how much it means to make something and have it actually resonate with people. It's a rarer occurrence than many realize.
Massive thank you to everyone at the CW, who are big champions of unknown and emerging actors. Thank you to Laurie McCarthy and Stephanie Sengupta for creating the show, and to Brad Silberling, the pilot whisperer, for setting the tone right out the gate. To the writing team for impossibly packing so much action into 4 short years. And to the literally hundreds of artists and tradespeople working in pre-production, production and post-production who get far too little credit for propping us all up and making the show look and feel amazing.
I'm sorry to say goodbye to old Bashy, but I'm forever grateful he happened. Love to you all."
Like Just Jared Jr. on FB