Wed, 05 July 2017 at 3:09 pm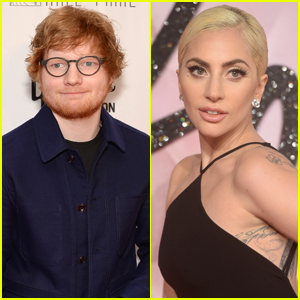 Singer Ed Sheeran recently quit Twitter after he couldn't handle all of the hate and negativity constantly getting him down, and Lady Gaga is coming to his defense on Instagram.
Ed cited Lady Gaga's fan base, who misconstrued a comment he made in an interview, as one example of the "hate," and Gaga is not at all here for it.
"What an incredible talented artist," she captioned a selfie of the two of them posing together, "I LOVE ED @teddysphotos deserves all our love and respect like all humans do. I wish all people on the internet would be positive and loving and apart of creating an online community that is kind and empowering, not hateful and mean. No reason to tear down an artist simply because they are on top. Work harder to be kinder everybody. That should be your first duty to humanity."
We're so glad that rather than feeding the trolls, Gaga is speaking out to her fans, encouraging them to be kinder and warmer to other musicians. Being a fan does not have to mean tearing others down in the process.
Like Just Jared Jr. on FB