Sun, 09 July 2017 at 2:09 pm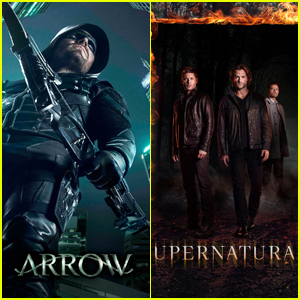 Television crossovers of any kind make JJJ really happy, so when Stephen Amell talked about Arrow crossing over with Supernatural, we let out an ecstatic scream of joy.
In one of his latest Facebook Live chats, the Arrow star opened up about a potential crossover, giving fans a little hope that it could be done.
"I mean, that's really up to Jensen [Ackles] and Jared [Padalecki]," he shared. "I heard that they're getting a spin-off which is exciting but as the much, much more senior members of the CW family, it really would be about finding a moment in their schedule to make all the fans happy."
Stephen added, "I'm totally up for it. I'm not trying to pass the buck, but the buck is now sitting at their feet."
Your move, Supernatural stars.
Like Just Jared Jr. on FB