Thu, 20 July 2017 at 6:54 pm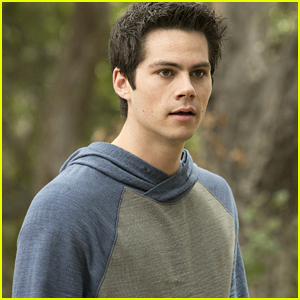 Dylan O'Brien has turned out to be one of the top favorites, if not THE favorite of fans throughout Teen Wolf's series.
With only ten episodes to go until the finale, it's not really clear about how many episodes Dylan and his on-screen persona, Stiles, will be in. But you know they're going to be the ones worth watching. (All of the episodes are really)
On the panel at 2017 Comic Con, Dylan paid tribute to the show that gave him his start and didn't know how to say goodbye to something that shaped him into who he is today.
"It's nothing but emotional now that it's over," Dylan shared, speaking of the 100th and final episode. "For me, this will always be such a special thing. This was my first part ever."
Click inside to read Dylan's full message about the show…
"I still remember getting the call from my manager that I got the part of Stiles," he recalled while sitting next to Tyler Posey. "The fact that it's seven years later, it's just amazing. It's been a family and it will always be a family."
"I'll always miss this character and this show. It's sad. It makes me super emotional. I'm getting shaky just talking about it right now."
Dylan also reminisced on how the show went from just being a job, to being something really special to him.
"For me, it was never a job, especially from the beginning. I was a kid out of high school who had never acted before. I got this part and met Tyler. It was all new to me. I was just winging it."
Dylan adds, "This show became my entire school that I went to every day to learn what I was doing on set, being in front of the camera and learning about the whole process I was in love with. This show started that way, and it became home even when I did another thing, I couldn't wait to return home. I would get so excited to come back to Stiles. I'll always look back at Stiles being my ultimate favorite."
MORE TEEN WOLF:
Tyler Posey & Shelley Hennig Open Up About Scott & Malia's Hookup in 'Teen Wolf' Trailer
Scott & His Pack Take On A Werewolf Hunting Army in New 'Teen Wolf' Trailer – Watch!
Like Just Jared Jr. on FB