Mon, 04 September 2017 at 1:00 pm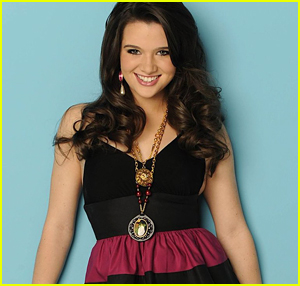 Do you remember when Katie Stevens was on American Idol?
If you don't, you're missing out because she was insanely good.
Katie spoke to THR recently about her time on the reality show and how she moved past just being "Katie from Idol", and onto a really amazing acting career.
"I was getting discouraged in music," she revealed after her stint on the show. "I started auditioning…I was trying to network with anybody that I possibly could. I was taking two acting classes a week and auditioning."
Katie continues, "I didn't necessarily hit rock bottom, but I was working at Sprinkles Cupcakes and trying to make money, not wanting to tell anybody that I was getting a job because other people that I knew from Idol were like, 'Why aren't you singing places and making money off of the Idol name?' And I was like, 'Because I don't only want to be known for that.'"
And now, she isn't. She's known for Faking It, and her own music, and The Bold Type, and there's even more she will be known for.
Katie still has nothing but love for Idol though: "American Idol gives people really wonderful opportunities, and they shouldn't take flack for what people do with that opportunity after they leave the show."
"A lot of casting rooms I was in, that was the only thing on my résumé, and people would just be like, 'Oh, here's Katie Stevens. Another American Idol girl who thinks she could be an actor,'" she remembers.
Katie is proof that anyone coming from American Idol can do big things.
Like Just Jared Jr. on FB