Fri, 26 January 2018 at 6:11 pm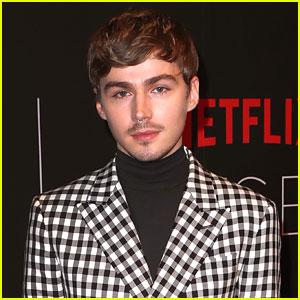 Miles Heizer is starring in the upcoming coming out film Love, Simon, and he's dishing on what drew him to the project.
In a recent interview with Teen Vogue, the 23-year-old 13 Reasons Why actor dished about his new film, which comes out March 16.
"I read the script and I just thought it was so smart and funny and I just wanted to be a part of it," he said. "I just liked all of the people that were involved in it. One of my good friends, Logan Miller, I've known him for a long time, he's in it; and Katherine Langford, obviously, I had just worked with her. It's also a mainstream big studio movie about a gay character [which needs to be done more]."
He also opened up about the messages that are heavily a part of the projects he works on, like self-identity, mental health, and sexuality.
"I think it's always good to be a part of something like that. We're just now coming into a time when these sorts of projects are being made… especially for teenage audiences, even though I think both 13 Reasons Why and Love, Simon go a little bit beyond just being for a teen audience," Miles told the mag. "But those are the people who are watching these things the most, and I think it's important for them to have something to look at and maybe help them figure out the things that they're feeling and figure out ways to talk to people about it when they feel like they can't. I feel like these TV shows and movies allow them to maybe relate to these characters and figure out what they're dealing with. I think that they affect people at any age."
Like Just Jared Jr. on FB