Sun, 18 February 2018 at 7:45 pm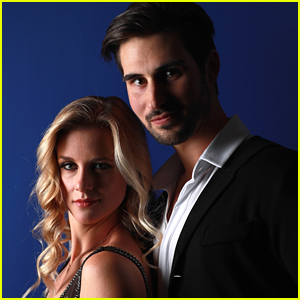 Team USA has three ice dance teams at the 2018 Pyeongchang Winter Olympics — Maia and Alex Shibutani, Madison Chock and Evan Bates, and national champs Madison Hubbell and Zachary Donohue.
The two started skating together fairly recently, in 2011, and date a pair of other ice dancers, who just happen to skate together too.
But before they dated and skated, and broke up, they actually didn't like each other at all.
"We were both competitors against each other and we hated each other," Madison shared with People. "Our mutual coach at the time kind of forced us to start skating together just to kill time.
She adds, "We didn't really want to skate together. It was fate."
Madison and Zachary will make their Olympic debut TONIGHT @ 8PM ET/PT on NBC.
Like Just Jared Jr. on FB