Sun, 01 April 2018 at 12:15 pm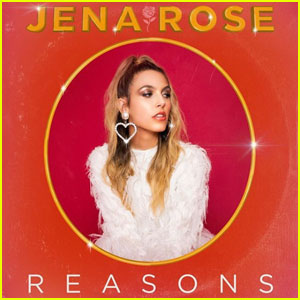 We've been waiting for Jena Rose's debut EP for so long and it's finally here!
The 17-year-old songstress just dropped her seven song album Reasons and you definitely need to hear it!
The EP features Jena's latest single "Reasons" as well as a bunch of new songs!
After the album release, Jena took to her Instagram to share a powerful video about the importance of music to her.
"Music is the driving force in my life. It's like air. I can't live without it. I take inspiration from the world around me. The littlest things are filled with so much beauty and also so much pain. I turn that into lyrics and melodies," Jena explained.
She added, "My goal is to honest with myself and the world because I know we all have insecurities, we all get lost sometimes and sometimes getting lost is how you find out way back home."
Listen to Jena's entire EP below…
Like Just Jared Jr. on FB