Tue, 05 June 2018 at 12:56 pm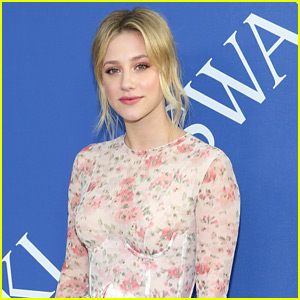 Just last week, Lili Reinhart clapped back at body shamers who thought she was pregnant after a photo surfaced of her spending time in New Orleans with friends.
The 21-year-old Riverdale actress opened up to ET about her choice to speak out about the rumors that she was expecting, and her overall physical appearance.
"I feel like a lot of people say you should just sweep it under the rug, don't pay attention to it, but that's never really been my style," Lili shared. "Maybe some people find that obnoxious, but I felt the need to say, 'No. I'm not pregnant.'
She added, "And also, if I was, it's kind of sad that people felt the need to make my weight a topic of conversation, but it's just the world we live in."
"I'm going to always speak out about something that I feel I need to talk about."
Lili also says that being at the center of the rumor was upsetting and her self-esteem was definitely affected.
"It was bugging me and at first it was really upsetting," she says. "I'm 21 — I'm not pregnant [and] I don't want people to think I'm pregnant if I'm not pregnant."
Lili continues, "It did take a hit to my self-esteem for a second and then I kind of picked myself back up and said, 'I'm not going to let this ruin my day!'"
Like Just Jared Jr. on FB