Thu, 07 June 2018 at 3:03 pm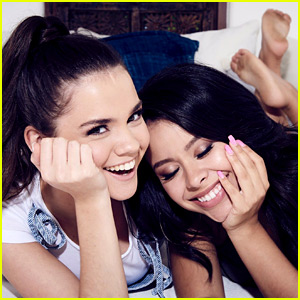 We said goodbye to The Fosters last night…however, remember, we still have the spinoff, Good Trouble!
Starring Maia Mitchell and Cierra Ramirez, who are also serving as executive producers on the project, the series will focus on how Callie and Mariana do in the real world in Los Angeles.
"It's going to be really good! I'm really excited about it!" Peter Paige shared with EW. "The world we've found for them, their jobs, the place they're living, the people they're surrounded with is really good. It's a beautiful, messy, adult extension of the heart of The Fosters."
He adds that everyone, even Beau Mirchoff's Jamie, have the possibility to pop up on the series.
"Part of the entire reason we wanted to do a spin-off was to keep the family alive," Peter shares. "I know the fans are struggling, as we all are, of letting go of the show as it was, but this is what life does. You live with your family for awhile and then you move out into the world and you still have your family, you just don't get to see them every night when you go home for dinner."
EP Joanna Johnson spoke with Variety about the spinoff as well, saying that it will open up many more storylines.
"We think the consequences of their actions at this age are more grave than when you're younger, so we do feel it opens [our storytelling] up," she says. "Even with basic stuff — you can go to a bar and do the things that grownups do and it's not an issue of 'Oh we don't want to promote drinking at that age.'"
She adds, "The main thing we want to bring…is that sense of heart and the sense of what is your community, what is your family [especially] when you build your own in your work community or outside of your own living family?
"The other thing is, we are of course interested in social awareness and social activism. And we think that is a very millennial thing. This Gen Z generation is more socially conscious and out there more, being provocative and wanting to change things. And I think that's so amazing, and that's part of what the show has always been about."
Good Trouble will premiere in 2019 on Freeform.
Like Just Jared Jr. on FB