Thu, 09 August 2018 at 3:27 pm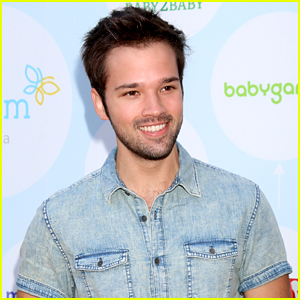 Sending all our love to Nathan Kress!
The former iCarly star and now director revealed on Instagram that he just had back surgery to remedy a rare birth defect that not even he knew he had.
"Alright, so here's what been going on! Since around 2013-14, I've been having increasingly bad back pain, while doing the simplest stuff– driving, sitting cross-legged, even standing still in front of monitor while directing. Everything just hurt, all the time," Nathan tells his fans on Instagram. "So after a lot of procrastinating, lots of doctors visits and MRIs, and an incorrect diagnosis or two, I found out I actually had a pretty rare birth defect that placed my spinal cord under tension, and it was pulling on my nerves."
Nathan made the choice to have the surgery last week.
"Surgery went well, but I won't know how effective it was until later," he reveals. "I'm in a decent bit of pain, but it'll be worth it in the long run."
Nathan added, "Right now I focus on recovery and getting my mobility back (with the help of my sexy walker). And to those living with constant, chronic pain: if you haven't yet, please, please investigate. It took a long time to figure out what my deal was, but it was worth the effort. I never would have expected this issue, or that the solution would be so easy. You just never know!"
Nathan's wife, London, also shared a sweet message on Instagram about the ordeal. You can see that below!
Like Just Jared Jr. on FB