Mon, 19 August 2019 at 2:08 pm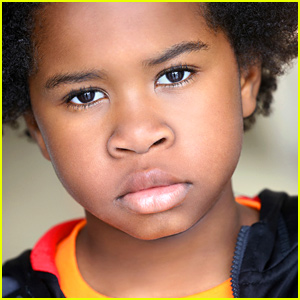 Congrats are in order for Devin Bright – he just joined CBS's upcoming series, The Unicorn!
The young actor will star as Noah, Michelle's (Maya Lynne Robinson) young son who is described as goofy, but very perceptive.
If you don't know, The Unicorn is about a tight-knit group of best friends and family who help Wade (Walton Goggins) embrace his "new normal" in the wake of the loss of his wife one year ago.
As a sometimes ill-equipped but always devoted single parent to his two adolescent daughters, he is taking the major step of dating again. To Wade's amazement, he's a hot commodity with women, and his friends explain that he's the perfect single guy – a "unicorn": employed, attractive, and with a proven track record of commitment.
With his daughters and best friends rooting him on and hoping he'll find happiness again, Wade and his healing heart are ready to try life… and love… again.
The Unicorn will premiere Thursday, September 26th on CBS.
Like Just Jared Jr. on FB