Mon, 18 November 2019 at 4:44 pm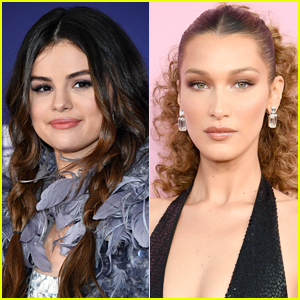 Selena Gomez is clarifying that she should not have spoken out and written "that sucks" when Bella Hadid deleted a photo on Instagram that she had left a comment on.
If you missed it, over the weekend, Bella posted a photo of her posing for a Dior campaign. Selena commented "Stunning" on the photo. Before long, Bella deleted the post without explanation, prompting some speculation about why she took the post away from her Instagram page.
Selena reacted to the news that Bella deleted the photo by writing, "That sucks."
Moments ago, Selena saw a headline about the controversy on Instagram and is writing a statement, clarifying everything.
"NO. I shouldn't of spoken without knowing the truth. I'm sorry. Please don't be hurtful," Selena wrote. Read the entire statement by clicking on the photo in the gallery.
Like Just Jared Jr. on FB