Sun, 24 November 2019 at 6:47 pm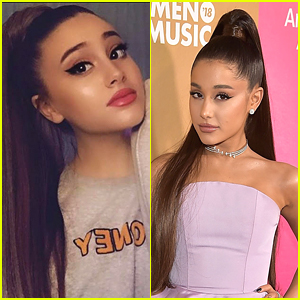 TikTok star Paige Niemann is going viral and leaving the internet SHOOK!
The social media personality is the perfect Ariana Grande impersonator, and she's so good we can't tell them apart!
Paige has racked up 1.6 million followers on TikTok and has gained 104k followers on Instagram, and her follower count is climbing.
She's even gotten the attention of Ariana herself after one of her videos caught the attention of the pop star.
In the video, Paige does a Cat Valentine dub, which of course is Ariana's character from Victorious.
"i just wonder whyyyy the cat voice / dialogue. 😭 i am sure she is the sweetest sweet sweetheart forreal !! but it's definitley bizarre seeing people blend the two worlds lmao," Ariana replied to a tweet of the video.
You can follow Paige on Instagram at @paigeniemann and you can check out her Tik Tok below!
Like Just Jared Jr. on FB