Wed, 26 February 2020 at 3:06 pm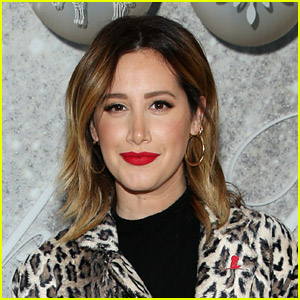 Sad news for fans of Ashley Tisdale's makeup line…
The Carol's Second Act actress announced that she is closing down her cosmetic company Illuminate Cosmetics.
Ashley's reasoning is that she is too busy with her film and television career to be able to focus on the cosmetics, and she has lost her passion for it.
"Hey guys! I'm so sorry for the sad news but I will be shutting down illuminate cosmetics, it's been quite a journey and I thank all of my customers and supporters for coming a long the ride," she wrote in an Instagram post.
"It started 4 years ago and as you all know I've been trying to run it alone and with my tv shows and movies I just haven't been able to give illuminate the focus it has needed," Ashley continued. "I won't call this a failure as I have learned so much with taking over the company."
"I will just say that with the overwhelming market in makeup I just lost my passion for Illuminate. I came into makeup early on but now that everyone is jumping into it I feel it's my time to step out," she added. "Don't worry this isn't the end to me being creative, it's just the end for this brand in particular. I love you guys x"
Like Just Jared Jr. on FB