Mon, 02 March 2020 at 1:04 pm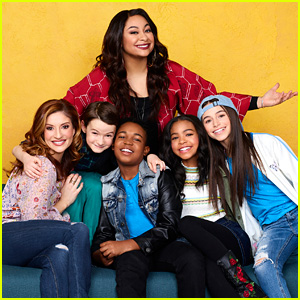 Raven's Home tackled a difficult issue over the weekend.
In the show's latest episode, Booker is pressured by some new friends to try vaping. Thankfully, Booker knows the facts and the dangers of vaping and turns them down.
Despite his warning, Booker's pals decide to try it out and when Coach Spitz finds their vape pen, they blame it on Booker, getting him suspended.
"There's always something like this going on. Every generation has its 'cool thing' that everybody wants to hop on," Issac Ryan Brown, who plays Booker, told TVLine.
The episode was created with some help from the group Hollywood, Health & Society, a part of the Norman Lear Center, that helps writers with resources on health, safety and security. They also consulted with experts from the Centers for Disease Control and Prevention.
Listen to a message from the entire Raven's Home cast here…
Like Just Jared Jr. on FB