Thu, 04 June 2020 at 8:19 pm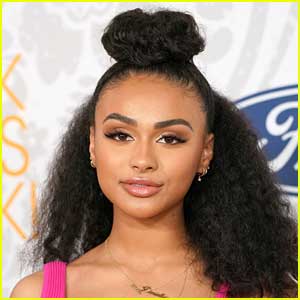 Daniella Perkins is speaking out about influencers.
The 19-year-old Knight Squad actress opened up on Thursday (June 4) about not understanding the people who aren't using their platforms.
"I hear influencers saying 'I'm not gonna post but I'm protesting' Your job as an influencer is to influence. Sometimes it takes ppl to see their role models in action for them to be brave enough to join in. Flood my timeline. #BLM," she wrote on Twitter.
Zach Clayton agreed with her and said, "agreed! i keep seeing people talk down about them posting it but them posting it will influence and encourage others to do the same.."
The week before, Daniella reposted a video and mentioned that she is not here for certain people.
"LISTEN. If you're one of those people who don't see what's really going on UNFOLLOW ME. there's racist people out there actively trying to ruin peaceful protest," she said.
Like Just Jared Jr. on FB