Wed, 01 July 2020 at 4:03 pm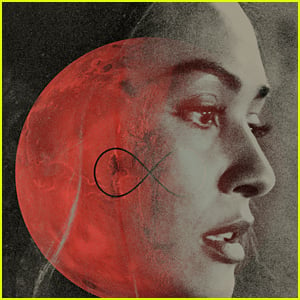 Lindsey Morgan is marking her first time as a director tonight!
The 30-year-old actress is making her directorial debut with tonight's (July 1) new episode of The 100.
In tonight's episode, "The Queen's Gambit", Emori (Luisa d'Oliveira) tries to heal Sanctum's old familial wounds while Echo (Tasya Teles), Octavia (Marie Avgeropoulos) and Diyoza (Ivana Milicevic) struggle with new ones.
Lindsey opened up about her first time directing.
"Directing felt a lot like sailing a ship, and you have your course and you know the weather and you planned everything and you brought snacks. You really plotted your trajectory," she told EW. "And then you're in the sea, and a storm comes, or a shark, or someone gets bitten by a jellyfish! And you just have to constantly adapt to the new situation at hand and adjust your sails to whatever comes."
"With every episode and every film set, there are challenges or obstacles and for me, it was things I didn't ever see coming, I didn't plan for, but I'd have to adjust on the fly and adapt and try to make every new decision an opportunity to make the overall project better. But it was tough because I'm a planner, so I definitely had to work on my spontaneity and resourcefulness," Lindsey added.
Like Just Jared Jr. on FB