Mon, 27 July 2020 at 2:27 pm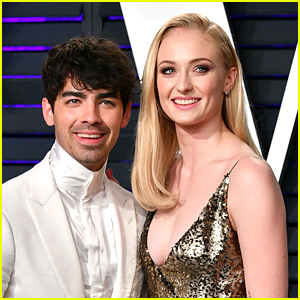 It was just revealed that Sophie Turner gave birth last week and we are finding out more about the baby!
The 24-year-old Game of Thrones star and her hubby Joe Jonas reportedly named their baby girl Willa.
According to a baby name website, the name is the English feminine version of William, and it is derived from the Germanic words "wil" meaning "will, desire" and "helm" meaning "helmet, protection".
Willa essentially means valiant protector, which is the perfect name for the daughter of Sansa Stark!
Other celebs who have daughters with the name Willa include the late Philip Seymour Hoffman, Keri Russell, David Mamet and Brian De Palma.
If you remember, there's also an actress from Arrow with the name Willa – Willa Holland, who played Thea Queen. There's also Scream actress Willa Fitzgerald!
Like Just Jared Jr. on FB