Mon, 27 July 2020 at 2:05 pm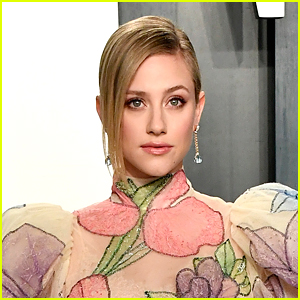 Lili Reinhart is getting candid about struggling with anxiety during the pandemic.
In a recent Instagram live, the 23-year-old actress opened up about how the current health crisis has caused her anxiety to go up.
"I'll have a very simple task…to do, but you know, I don't want to do it," Lili said. "Say, going to the post office. Like, I really don't want to drive to the post office. It gives me anxiety because I don't want to have to leave my dog; I don't want to have to deal with going out in public; I don't want to do the mask thing. I would, but like I don't want to put myself in a stressful environment."
"I get myself hyped up about very dumb things. And I do that all the time. I remind myself, 'Why the hell are you stressing yourself out about going to the damn post office?'" she added.
Lili also opened up about finally having a chance to sit down and process all the fame and everything since starting Riverdale.
"Things took off in my career and in my life around four years ago, and I never really had a significant amount of time to just process everything, and process fame, and my kind of new world that I am living in," Lili said. "It's been a very important time for me—the past four months—to just process things."
She added that she's been filling up her days with books, therapy and other things.
"I've very much been…just trying to take full advantage of this very rare time, where I don't have much to do and deal with my own little box of trauma in the back of my head that I wouldn't normally ever want to sift through, you know?" she shared. "I'm fortunate enough that I can have therapy every week; and I can, you know, outsource for, you know, certain methods of healing, like Reiki or something like that, maybe a lot of people don't have the opportunity to do."
Like Just Jared Jr. on FB