Tue, 28 July 2020 at 5:41 pm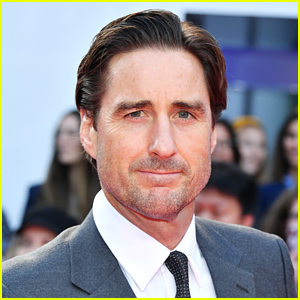 Luke Wilson is opening up about the season one finale of DC's Stargirl!
The actor, who plays Pat Dugan / S.T.R.I.P.E. on the superhero show, revealed what we can expect in a couple of weeks.
"I think you're going to learn a lot more about the Injustice Society's plan — not just for Blue Valley, but for world domination. And there's an epic battle at the end…. In the best way, it's a mixture of a big finale and also some closure, but when you look at the overall picture, there's still major turmoil underneath the surface," Luke told TV Line.
He also dished about how he's already seen some plot points before a season two was even announced!
"I remember when we were making the show, I'd go to [creator] Geoff Johns' office and just kind of sit on the couch and read, and one day when I was in there, there was a big white board just sitting there. I looked up at the board, and there's all this writing and all these plot points," he shared.
"At the time I was already kind of overwhelmed with the Justice Society, the Injustice Society, the Seven Soldiers of Victory… remembering all these names… so I was like, 'OK, what the hell is this? How am I going to learn all this [for Season 1]?'" Luke continued. "And then Geoff walked in, like, 'Oh, that's Season 2. We're already breaking it down.' I was like, 'Thank God!' So yeah, those guys have already got it all planned out. I don't know what the plan is, but…"
Tune in to an all new episode of DC's Stargirl TONIGHT (July 28) on The CW!
Like Just Jared Jr. on FB