Wed, 05 August 2020 at 4:21 pm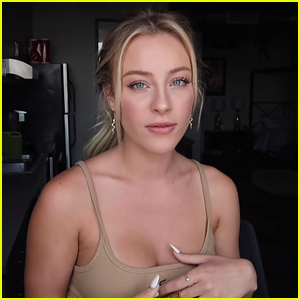 Daisy Keech is opening up about leaving The Clubhouse, which she co-founded.
The 20-year-old shared that she has left the TikTok group and moved out on her own to focus more on herself.
"So it's pretty obvious, I moved out of The Clubhouse and I'm looking for a place to kind of live on my own," Daisy said in a YouTube video. "The reason I'm moving out is just, I really need to focus on myself and my own brands that I truly want to build, and I've really just been thinking like, you know, what's my passion in life, what makes me happy."
Daisy added that she wants to start renovating homes, build up her Keech Peach fitness business, and work on her own bikini line.
This news comes just days after her The Clubhouse co-founder and BFF Abby Rao announced that she was also leaving the house.
"Just wanted to update y'all and let you know I have left clubhouse. I love every single person in it and we all remain great friends. Just want to focus on other things I've been working on," she shared.
Both Daisy and Abby were recently photographed together going out to lunch for Abby's birthday just a couple of weeks ago.
Like Just Jared Jr. on FB