Mon, 17 August 2020 at 5:09 pm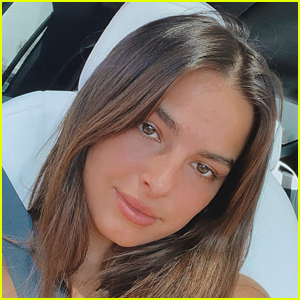 Addison Rae is opening up about her dance background!
The 19-year-old spoke about things that are out there on the internet about her past on the latest episode of her podcast Mama Knows Best.
"Before I graduated high school, I've always been a dancer. I've danced since I was, I think six or seven, and I grew up competitively dancing and kind of focusing more on that," Addison said.
"There is a lot of different things on the internet about me that are like, 'Oh, she was an all star cheerleader,' or 'she was a gymnast,'" she continued. "The only true thing is that I was a competitive dancer since I was six years old. Yes, I did do gymnastics, I didn't compete in gymnastics, I just did it for fun to learn how to flip. I did do cheer, but it was just high school cheer, so it wasn't anything competitive. So no, I didn't do anything other than competitively dance my whole life, specifically, besides doing a few other things just for fun here and there."
The episode was primarily focused around rejection and Addison opened up about not making the LSU Tiger Girls dance team.
"Rejection sucks and it feels like everything is falling to pieces when you get rejected from something, especially when your goal is that something or you think that's a part of your life's plan," she said. "But building a resilience and being able to bounce back without question and understanding that wasn't meant for your life, and then something else better is coming. Rejection is kind of helpful in a way."
Listen to the full episode on Spotify here!
Like Just Jared Jr. on FB