Thu, 03 September 2020 at 1:34 pm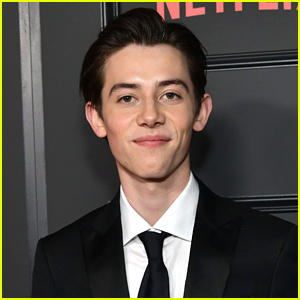 Griffin Gluck is showing off a new leg tattoo!
The 20-year-old actor went to a tattoo shop with friends this week and they all got some new tats.
"Lookin forward to my leg hair growin back," he captioned the images his new ink.
Griffin's tattoo is the lyrics, "Just like a circle I go back where I'm from," from Mac Miller's song "So It Goes."
Also getting new tattoos that night was Madison De La Garza. She got a moon on her shoulder and "Viva la Raza," which translates to "Long live the race," on the back of her arm.
"Had a weird night. Made some weird tattoos on some dope new friends. Love you krazy kidz!" tattoo artist Dani Rachmann wrote on Instagram.
"we adore u. thank you for the best tattoo experience ever !!" Madison commented on Dani's post.
"You absolute gem. The haircut was on me, come back any time if you want me to do a full body shave," Dani also commented on Griffin's post.
Like Just Jared Jr. on FB