Thu, 22 October 2020 at 1:42 pm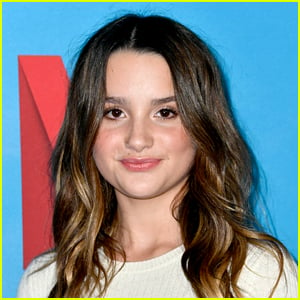 Annie LeBlanc will no longer be going by Annie.
The 15-year-old Side Hustle star has changed her name to Jules, which is another nickname.
If you didn't know, her full, real name is Julianna Grace LeBlanc, and she's been going by Annie up until now.
Many fans noticed the change on social media over the weekend, and she even went on Instagram live and talked about the name change.
"So a lot of you may know that I'm starting to go by Jules. My real name is Julianna, so I'm starting to go by Jules," she said. "I changed my TikTok, and surprisingly, a lot of people liked it, and I was not ready for it. I feel like for some reason people are made that I'm doing it."
"I'm going to keep my Annie LeBlanc, because not everybody who knows who I am just automatically will know that I'm going by Jules," she added. "I don't really know how to tell everybody, but the next step for me is to change my Instagram, but I'm nervous because I want you guys to like it."
"I'm really nervous because I want to go by Jules, but It's going to be a hard switch," she said.
She has since changed her TikTok and Instagram usernames to Jules LeBlanc, but her Twitter and YouTube accounts still say Annie. While most fans were very supportive, there were some who were not too thrilled.
In the end, JJJ will now move forward and use only Jules LeBlanc!
Like Just Jared Jr. on FB