Wed, 04 November 2020 at 7:21 pm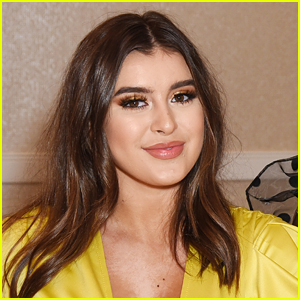 Kalani Hilliker is defending her endorsement of President Donald Trump.
The 20-year-old dancer, who voted for the first time, shared a new statement about her support and where it lies.
"I haven't endorsed a political candidate in the past but as a first time voter myself I felt that now more than ever it was important for everyone to use their voice and vote, no matter who they're voting for," she wrote in a note shared to Twitter. "There were 2 candidates to choose from and although I don't fully agree with either, I believe Trump is the better choice for our country."
"It's important to note that I support the LGBTQ, Latino, African American, Asian American, and all other ethnic communities. I am also a strong supporter of women's rights," Kalani continued. "No one should be deterred from expressing their opinion in fear of being bashed, bullied, and denounced publicly by their friends."
"I felt obligated to exercise my 1st amendment right to serve as a reminder to my friends and anyone else that feels they have to live a double life," she said. "Supporting and voting for one candidate privately yet publicly supporting the other outo of fear of being attacked simply for their political beliefs."
"No matter what the results are we need to remember that we're all Americans and we need to respect one another, have productive conversations, and work together for the betterment of our country."
Tyler Oakley was quick to respond, saying, "nah. supporting a racist, sexist, anti-LGBTQ+ fascist is a permanent stain on your character. live with that."
Kalani's former Dance Moms co-star Nia Sioux has spoken about her endorsement.
Like Just Jared Jr. on FB