Mon, 23 November 2020 at 8:15 pm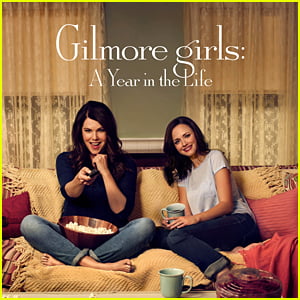 The Gilmore Girls are back – sort of!
The Netflix revival of the series, Gilmore Girls: A Year In The Life, premieres on The CW TONIGHT (November 23).
All four parts will air on the network this week, which was the original home of the series.
Lauren Graham and Alexis Bledel starred in the series that premiered on October 5, 2000 on The WB. The show ran for seven seasons on the network and one year after it switched to The CW, it ended in 2007.
Gilmore Girls: A Year In The Life kicks off in present-day Stars Hollow, where Lorelai still runs the Dragonfly Inn (and chugs coffee like it's water) and Rory, now 32, has experienced some career success. As Rory works through job-related struggles and Lorelai deals with some unresolved issues of her own, viewers will see how Emily Gilmore has been handling the loss of her dear husband, Richard.
Of course, that's only a hint of what's happening in Stars Hollow. Without giving too much away, fans will learn about Kirk's latest business idea, see a new musical staged by Taylor, hear what Lane and her band have been up to, of course, find out what citizens are buzzing about at the latest town meeting.
All four parts of the revival will air on The CW, and they will also be available to stream for free on The CW app and online for 30 days.
Tune in each night, starting November 23, to Gilmore Girls: A Year In The Life at 8/7c on The CW!
Like Just Jared Jr. on FB