Mon, 21 December 2020 at 6:43 pm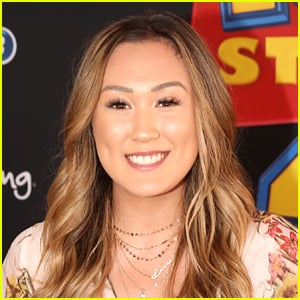 Lauren Riihimaki, aka LaurDIY, is taking some time off from her main YouTube channel.
The 27-year-old crafting YouTuber and host made the announcement in a video on Sunday (December 20).
"I am going to be taking a break from this channel. I feel like I've had bits and pieces of this conversation over on the vlog channel, in the podcast, and even here and there within the videos of this channel," she said. "It's just been so much easier to authentically transition to be myself, I guess, over on the vlog channel and the podcast because those are brand new platforms that I started in 2020."
"To be honest, I feel a lot of pressure to create a certain style or type of content here, and I just need to take some time to reevaluate the perspective and the mindset that I have towards this channel," Lauren continued. "To be very clear, I don't hate the content that I've been creating."
As for how long she'll be taking her break, she said, "I honestly haven't put a number to it. It could be anywhere from three weeks to two months."
Watch Lauren's video to see more answers to some questions you might have.
If you didn't know, Lauren is nominated for Favorite Social Star in the 2020 Just Jared Jr Fan Awards. Vote for her here!

'Goodbye For Now'
In case you missed it, find out which other YouTuber just recently announced they were taking a break!
Like Just Jared Jr. on FB