Wed, 30 December 2020 at 3:08 pm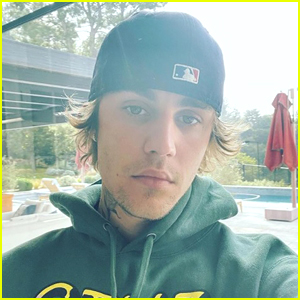 Justin Bieber is sharing some exciting news about his upcoming New Year's Eve concert!
The 26-year-old singer revealed he will be performing his new song "Anyone" on Thursday night (December 31).
"Oh yeah I'm performing my new single #ANYONE during #BieberNYE tomorrow night," he shared on Twitter on Wednesday morning.
Justin even retweeted a video from April of a live he did with Hailey Bieber and pastor Judah Smith, where he shared that he had recorded the song that day.
Justin has been rehearsing for the concert for the past few weeks. This will mark his first live concert in three years!
"I've worked with T-Mobile for a long time — they're such a fun brand, and we're working on more surprises to watch out for during this special night," Justin shared in a statement about the event. "I can't wait to partner on this epic New Year's Eve concert with them, and give everyone a safe way to kick 2020 out the door, together."
The concert event will begin at 8:15pm MST and will re-air twice on New Year's Day. You can still purchase tickets at JustinBieberNYE.com!
Like Just Jared Jr. on FB