Fri, 01 January 2021 at 6:31 pm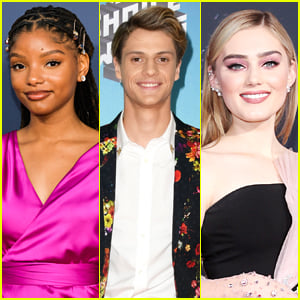 Happy New Year!!
While the year JUST started, we are taking a look at celebrities who have birthdays coming up this year, specifically those who are turning 21 years old.
There are SO many celebs with 21st b-days, but going with the theme of 21, we thought we would list 21 of them.
Those on our list include actors, musicians and social media stars. There's even an athlete with a beautiful singing voice, who was just on the most recent season of The Masked Singer!
Fun Fact: Two of the stars have the same birthday!!
Since we're taking a look at younger stars, a few of them will bring you some nostalgia as we can vividly remember them being so young when they first came into the spotlight.
Click through our slideshow to see 21 celebrities turning 21 years old in 2021…
Like Just Jared Jr. on FB