Mon, 01 February 2021 at 2:06 pm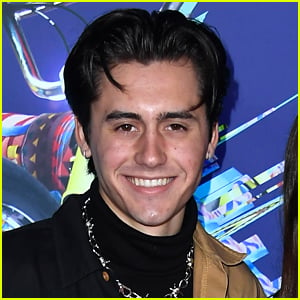 Isaak Presley is opening up about his past year.
In a candid post on Instagram story, the 18-year-old actor revealed that he has been dealing with addiction and self identity problems.
"the past year has been very difficult. I've been on my own navigating throuhg life. i've mistreated people, i've dealt with addictions, i've had a self identity problem and have been everything but the isaak that many have come to adore and rely on," Isaak wrote.
"growing up is stressful and complicated and it is not an excuse to be a piece of sh-t," he continued. "recently i've been finding myself again. i've been clean, surrounding myself by positivity, and diving into my work."
"i'm truly sorry to those i have hurt. this is isaak to anyone i've affected, i do not want forgiveness i just want you to know everyone of you have inspired me to be that bright eyed happy kid again. it's tough but i'm working on it everyday."
Isaak also posted a photo of a sign that read, "Sometimes you're the toxic one read that again," and he added, "you have to accept your flaws to grow into a better person :)"
Like Just Jared Jr. on FB