Wed, 21 April 2021 at 5:45 pm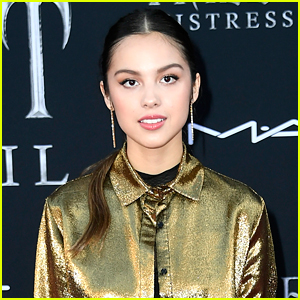 Olivia Rodrigo is dishing on her debut album Sour!
The 18-year-old actress and singer's upcoming album is just a month away from being released.
In a new interview with Apple Music's Zane Lowe, Olivia dished on the album and says what other album it's reminiscent of.
See what she said inside…
"It's really just what I love, which is songwriter, lyric based music. It's very much taken as like a slice of my life," she said. "I drew a lot of inspiration from this period of my life, where I was feeling a lot of heartbreak and a lot of insecurity. And I think there's this period of time back in all like 16, 17, 18 year old kids go through where they just feel so incredibly lost, and so just angsty for no reason and sad. This album to me is my interpretation of that period of my life that I was going through."
"It feels really angsty to me, which I really like. It's reminiscent of sort of the albums like [Alanis Morisette's] Jagged Little Pill that I love," Olivia added. "I'm super, super critical of everything, but I'm really happy with this album. And that doesn't happen very often where I feel completely sure. I mean, obviously you don't feel completely sure of anything, but I really feel like it's the best that I can do right now and I'm real proud of that. Yeah. And in a year, the best that I can do is going to be something totally different, and that's just the cool thing about putting out music when you're a teenager."
The Target exclusives (yes, exclusives) of her album were also just revealed. The store's version, known for usually having bonus tracks, will not feature additional songs, but will have an alternate cover and a poster. There will also be a blue vinyl record of the album, which will also feature the Target cover and poster.
You can pre-order from Target here!
Sour will be released on May 21st. Check out the full track list here.
Like Just Jared Jr. on FB